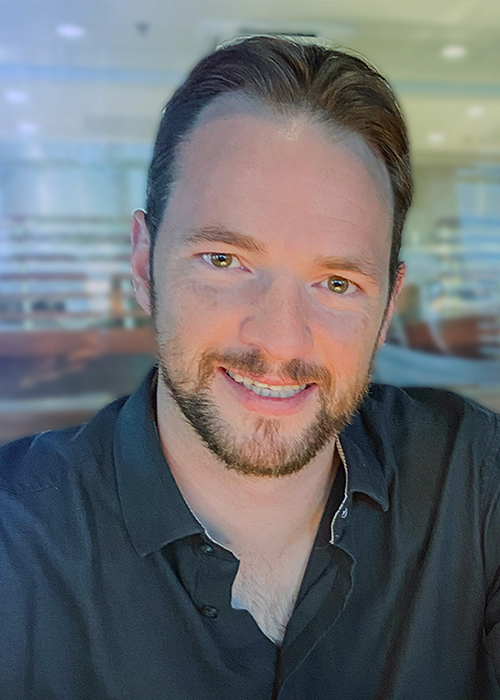 CEO / Principal Consultant / Co-Founder
Kerzdenn has been working in the digital marketing industry since 2008 and has helped clients from a wide gamut of industries (automotive, construction, fitness, health, artist, photography, colleges, and much much more.)
In 2015 Kerzdenn launched Vizeer Services as he saw the need for a holistic approach in look past the individual services (website, graphics, ecommerce store) and more toward helping his clients achieve their online business goals!
He is very passionate about GOOD coffee, which is pretty much how he starts off every day…with a nice cup of Black Rifle Coffee from his Frieling double-walled french press!
Jessica has been a critical supporter and strategist in the brainstorming and development of Vizeer Services. Although she normally plays more of a Her background in international management has greatly contributed in the planning and execution of the vision of the company!
She never liked coffee, but after years of having to smell the fabulous odor of coffee every morning…she has joined Kerzden in his morning cups of coffee!
Lisa embraces the "chaos of the content" in the web design process. Without good words, a website can't work! Her goal is to speak persuasively to the reader (brand messaging) while also helping the content show up well on search engines (SEO). 
Lisa has focused on marketing since 2010 and is still excited to help clients experience success every day.  She brings a big-picture perspective along with a focus on the tiny details that make all the difference for Vizeer Services clients. 
She is certified in UX/UI design and always focuses on the client or audience when crafting the "journey" through the words and online experience.
She loves adventuring in the mountains with her husband Jonathan and two little boys but if she's close to home you'll find her growing things in the garden or cooking spicy food!
Web Design / Graphic Artist
In addition to what they hear and read, people are impacted by what they see. David is passionate about creating the right experience for your target audience when they land on your site. He's all about making sure your visual presentation is congruent with your project voice and branding identity. Let's make something that looks amazing!
David is always up for a sweeping film score track and is very particular about curating his favorite playlists. Rey's Theme anyone?
Josiah specialized in logo and brand design full time since 2008. His goal is to not only design a logo but guide the client to a cohesive and consistent brand experience.
He has been honored to win various awards for his branding work as well as being published in numerous design books (LogoLounge, Logo Design Love, iHeartLogos, Los Logos, Symbol, etc.) and have worked with clients from 45+ different countries.
Notable clients: The History Channel, United States Army, Les Stroud (Survivorman), Tyroo (Yahoo!), ThredUp.
Advanced Programer / Server Optimization
Robert pulls from 15 years of experience working with WordPress (since version 1.5). He has programmed custom plugins, built custom themes, and set up hosting and optimization for hundreds of websites.
When he's not geeking out at his computer, he's probably out chasing his kids around the yard playing tag.